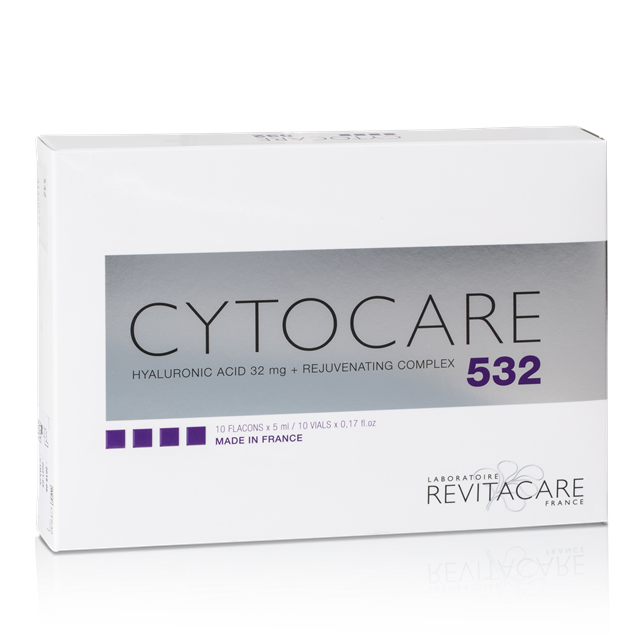 CytoCare 532 (10 x 5ml)
Cytocare 532 is a resorbable implant composed of hyaluronic acid and a rejuvenating complex. Cytocare 532 is designed to be injected into the mid-deep layer of the skin dermis to fight the skin's ageing process and reduce fine lines and wrinkles. Cytocare 532 also restores the hydration, tone and elasticity of the skin and improves radiance.
The pack consists of:
10 vials x 5ml
32 mg hyaluronic acid
Benefits of Cytocare 532:
Fights the skin's ageing process
Reduce fine lines and wrinkles
Restore skin hydration, even tone and elasticity
Improve radiance
How long does the result last for?
In general, treatments need to be repeated every 3 months. The duration depends on the individual's lifestyle, age and skin type.