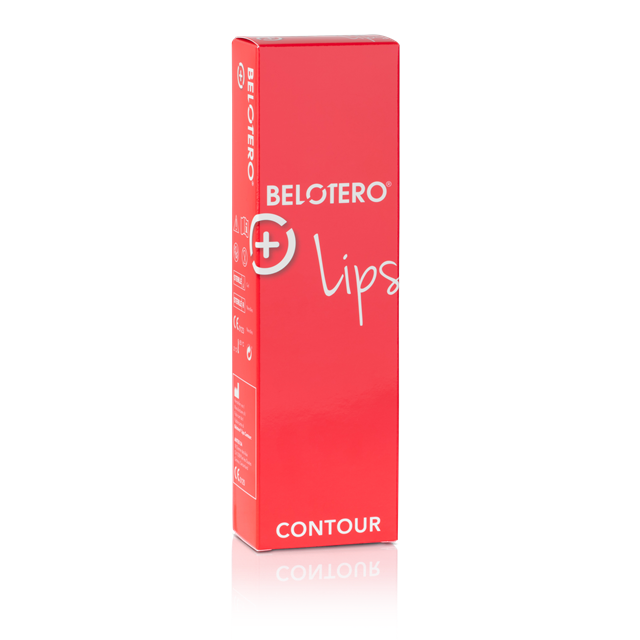 BELOTERO LIPS CONTOUR LIDOCAINE 0,6ML
Belotero Lips Contour Lidocaine is a cross-linked hyaluronic dermal filler designed to treat lip contouring and provide fullness to the lips. Belotero Lips Contour is ideal to restore the outline of the lips for a more youthful appearance. The product contains lidocaine, which reduces the pain level and ensure a more comfortable treatment for the patient.
Additionally, Belotero Lips Contour is part of a duo for subtle and natural lip enhancements. Read more about The Belotero Lips Shape 
The pack consists of:
1 x 0,6ml syringe
1 x 27G ½" Needle
1 x 30G ½" Needle
The composition of Belotero Lips Contour:
22,5 mg/ml Hyaluronic acid
0,3% Lidocaine
Benefits of Belotero Lips Contour:
Balance the lip shape
Enhanced curves and contours
Natural long-lasting results
How long does the result last for?
The duration depends on the individual's lifestyle, age and skin type.