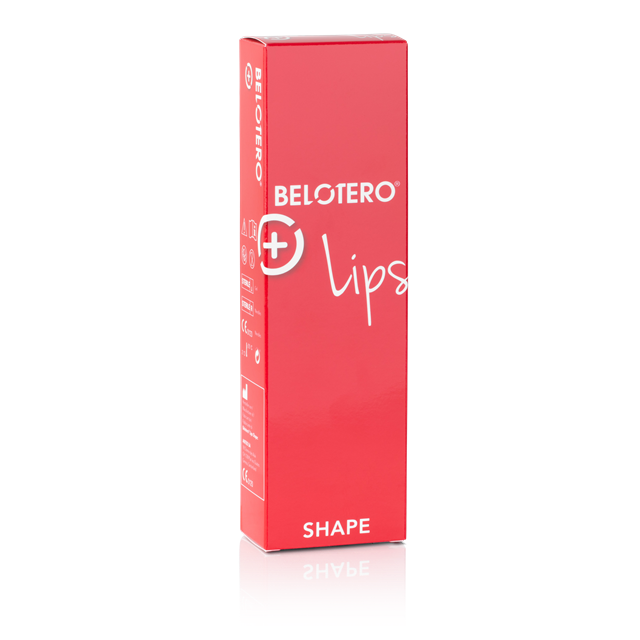 BELOTERO LIPS SHAPE LIDOCAINE 0,6ML
Belotero Lips Shape with Lidocaine is an injectable hyaluronic filler ideal for lip augmentation and enhancing the volume of the upper and lower lip. Belotero Lips Shape improves the appearance of the lips by adding shape, structure and volume. The product contains lidocaine, which reduces the pain level and ensure a more comfortable treatment for the patient.
Additionally, Belotero Lips Shape is part of a duo for subtle and natural lip enhancements. Read more about Belotero Lips Contour 
The pack consists of:
1 x 0,6ml syringe
2 x 27G ½" Needles
The composition of Belotero Lips Shape:
25,5 mg/ml Hyaluronic acid
0,3% Lidocaine
Benefits of Belotero Lips Shape:
Increased lip volume
Enhanced curves and contours
Natural long-lasting results
How long does the result last for?
The duration depends on the individual's lifestyle, age and skin type.