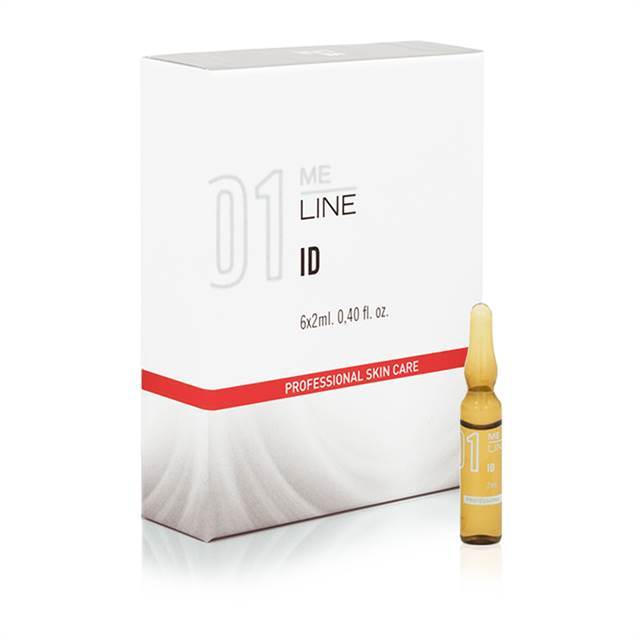 INNO MELINE 01 ID (6X 2ML)
ME Line ID 1 is a mesotherapeutic treatment of hyperpigmentation and photoaging
The combination of its ingredients creates potent antioxidant and anti-inflammatory activity, with a melanocyte synthesis action inhibitory effect and tyrosinase enzyme inhibition. It also causes depigmentation through pheomelanin pathway acceleration and the biochemical reduction of the deposited pigment.
Advantages:
Available for fair to deep skin tone.
Helps with sign of aging around the eye.
Helps with hyperpigmentation.
Zone: face and body
Application:
Cleanse the treatment area with a mild action product until no impurities remain. Perform suitable asepsis through the treatment area. Apply the contents of the MeLine 01 ID ampoule into the pigmented areas using transdermal therapy. If the event of diffused melasma/cloasma pigmentation in the skin, apply the content across the entire facial surface. Lastly, apply MeLine 03 Moist as a thin layer onto the skin surface and use MeLine 04 B.B. Cream to provide suitable protection