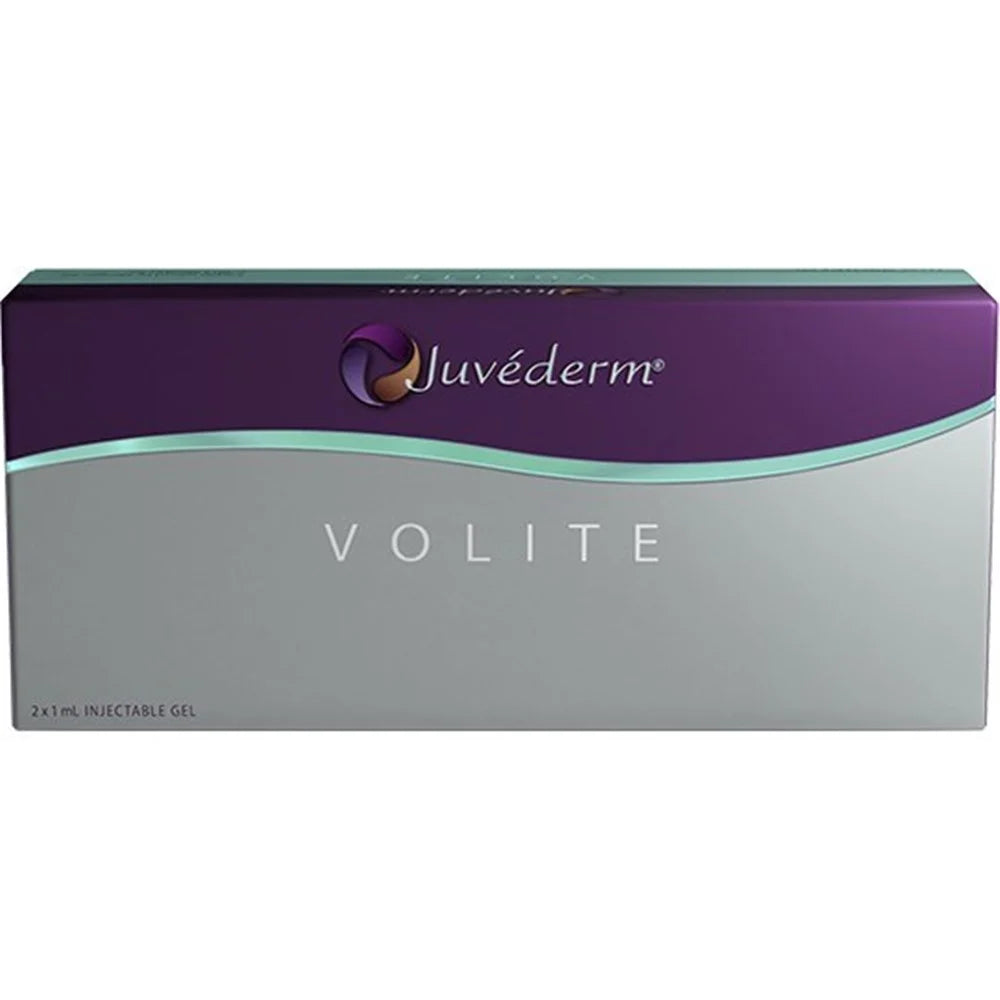 JUVEDERM VOLITE (2 X 1ML)
Juvederm Volite Lidocaine is an injectable hyaluronic acid product designed specifically to improve skin folds and restore volume. It also improves the overall condition of the skin by combatting dry skin, prevent the appearance of ageing and is suitable for all skin types. Juvederm Volite is designed to improve skin smoothness, hydration, and elasticity. The product uses VYCROSS technology, an innovative combination of low and high molecular weight HA to improve the cross-linking efficiency of HA chains. The product has minimal swelling and bruising on the injection site.
The pack consists of:
2 x 1ml syringes
4 x 32G needles 1/2"
12 mg/ml hyaluronic acid
0.3% lidocaine
Glysine-L-Proline
Benefits of Juvederm Volite Lidocaine:
Improve overall skin quality
Improve skin smoothness, hydration and elasticity
Areas: face, neck, décolleté and hands
How long does the result last for?
Results are instant from the first treatment. In general, results last from 6 to 9 months. The duration of the result depends on factors such as skin type, age and lifestyle.