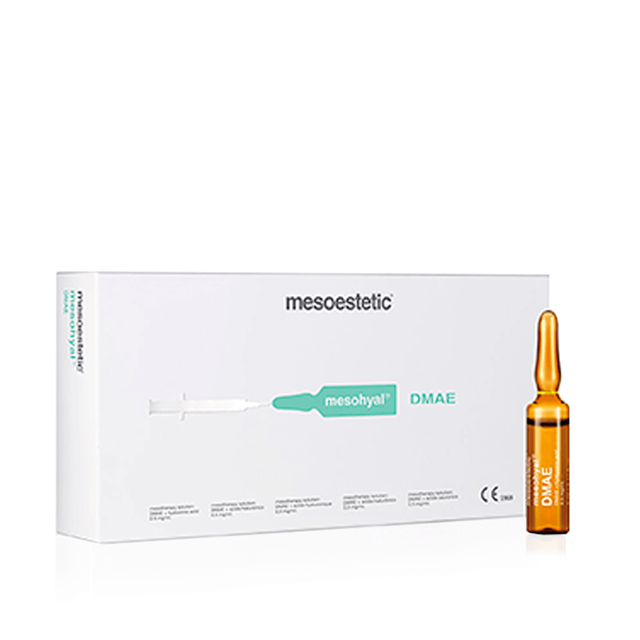 MESOESTETIC MESOHYAL DMAE 5ML
Mesohyal DMAE is a supporting mixture based on blend of 3% deanol bitartrate and non-crosslinked hyaluronic acid. It is indicated as a treatment for flaccid face and body skin, and prevents against the damage induced by free radicals.
Mesohyal DMAE is a predecessor of acetylcholine, a neurotransmitter which increases the muscle tone. It allows to recover firmness to the tissues suffering from the ageing process and effectively neutralizing flaccidity. Mesohyal DMAE protects and stabilize the cell plasma membrane from organic stress. Also, it is protecting the skin from toxins and free radicals. Hyaluronic Acid ensures strong moisturizing and repairing the tissues aged by cellulite.
The combination of Mesohyal DMAE and Mesohyal Hyaluronic is ideal for boosting the fibroblast function of aged skin, and allows to improve its appearance in the main by restoring deep moisturizing, firmness and tone of the skin.