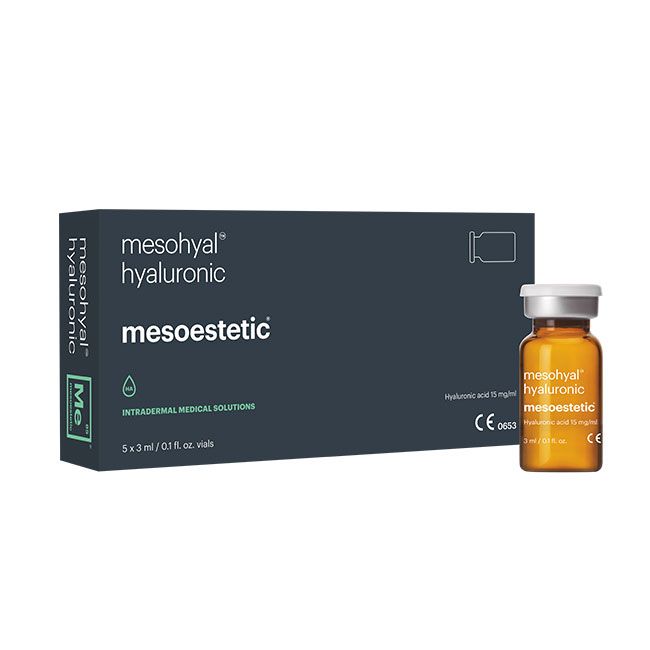 MESOESTETIC MESOHYAL HYALURONIC (5 X 3ML)
Mesohyal Hyaluronic is a non-animal origin gel solution. It is non-cross-linked hyaluronic acid, obtained by bio-fermentation, and enhances the moisturisation of one's skin. It is perfect for filling fine and superficial wrinkles. After the injection, it gives the skin elasticity and firmness.
Mesohyal Hyaluronic is unlike ordinary fillers. It does not produce results for a short period of time. Also. it has nourishing and moisturizing effects on the skin, which helps to restore freshness and a flawless look. It defines a rounded face, fills in all sorts of minor lines and wrinkles, and restores the volume of the skin. In a word, it lifts the patient's face so naturally that the result can be noticed immediately after the procedure.