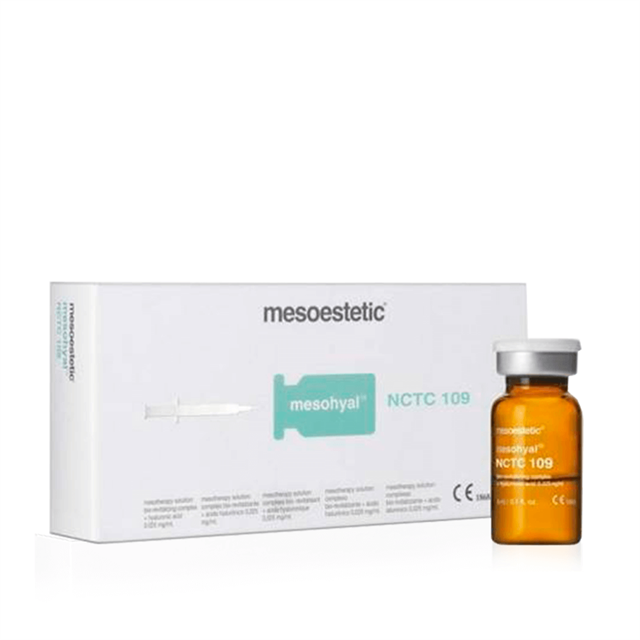 MESOESTETIC MESOHYAL NCTC 109 (5 X 5ML)
Mesohyal NCTC 109 is an intensive cell bio-revitalization product. This product is an ideal revitalizing solution, which consists of amino acids, coenzymes, mineral salts and vitamins. This product has vital micro nutrients that provides relief for your skin tissue deficiencies and enhances cell repair.
Mesohyal NCTC 109 is a balanced formula that enhances cell trophism of the tissue, and speed up cell biochemical processes. It is ideal for improving the quality of very thin skin areas, such as the upper lip or eye contour. The vitamins that the product contains have antioxidant activity and exert a trophic function. These components compensate for physiological bio-factor deficiencies in aged skin.