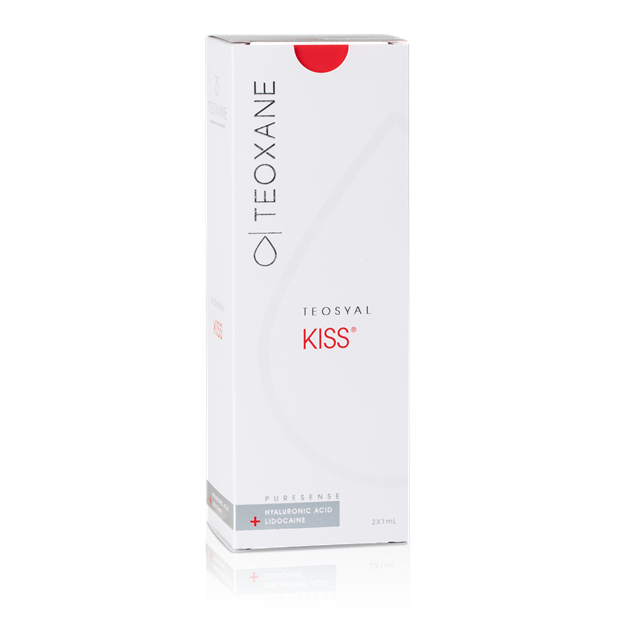 TEOSYAL PURESENSE KISS 1ML
Teosyal® PureSense Kiss is a lip enhancement product spefically designed to harmonize lip contours and volume. With its ideal elastic profile, Teosyal® PureSense Kiss is specifically adapted to the mobility of the lips. Use Teosyal® PureSense Kiss to reshape the lips and increase lip volume whilst treating lip hydration and mouth wrinkles. The product contains lidocaine, a powerful anaesthetic, for a more comfortable injection.

The pack consists of:

Benefits of Teosyal® PureSense Kiss:
Increasing lip volume
Reshape lip contours
Fill in mouth wrinkles

How long does the result last for?
In general, results can last up to 9 months. The duration depends on the individual's lifestyle, age and skin type.